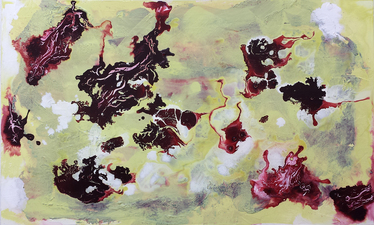 Works on Panel
When acrylic paint dries, its surface sometimes splits. This is called 'crazing.' It is an unpredictable phenomenon.
---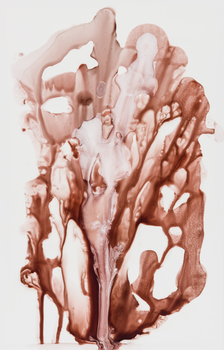 Ink Paintings
Shellac-based ink in acrylic medium on yupo. All works 2017, 12x9 inches / 30x23 cm or smaller.
---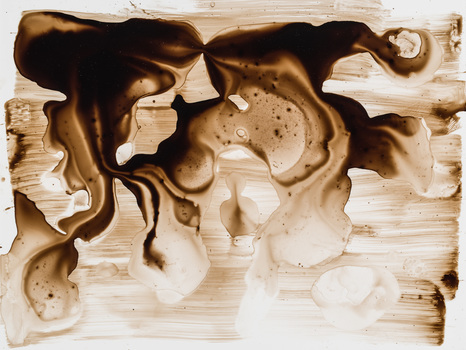 The Shape of The Sea
This group, collectively titled "The Shape of the Sea," is made in walnut ink in wet acrylic medium on Yupo, a paper-like substrate made of polypropylene which does not absorb water. Composition develops out of the flow of ink and water through acrylic medium. Making them is a meditative process, as they are small in scale and must be finished in one sitting as the ink dries over the course of several hours.
---
---
---